Se connecter au serveur CUCM, créer un utilisateur UserID User Management→End User.
Le User ID est le numéro de téléphone du portier
Login et PIN = numéro de téléphone du portier + password
Configurer un Digest Credentials (mettre le meme mot de passe du champ password).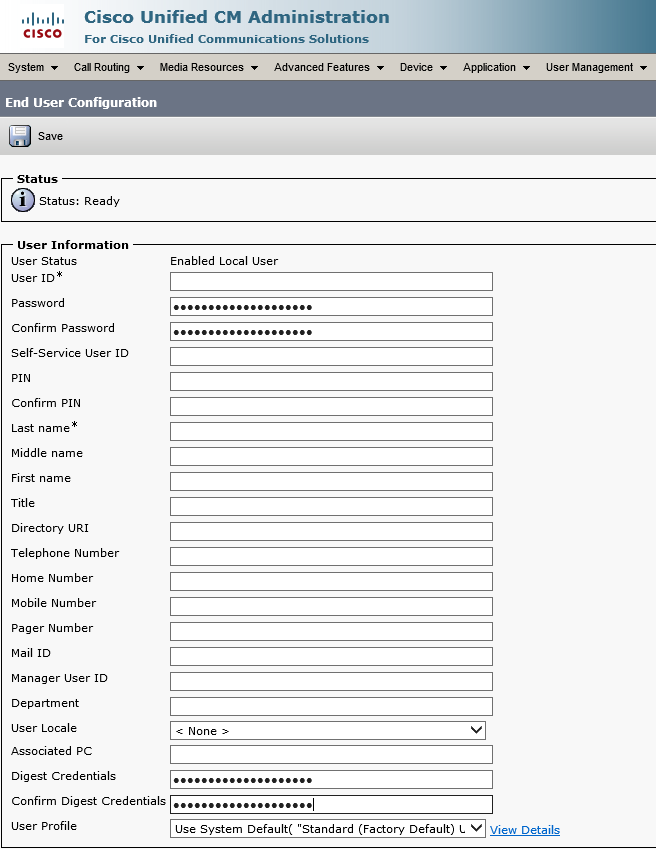 Associer les droits Standard CCM End Users dans User Management >User Group

Cliquer sur Find dans "Find and list User Groups windows"
Cliquer sur "Add End Users to Group", et utiliser le UserId créer précédement.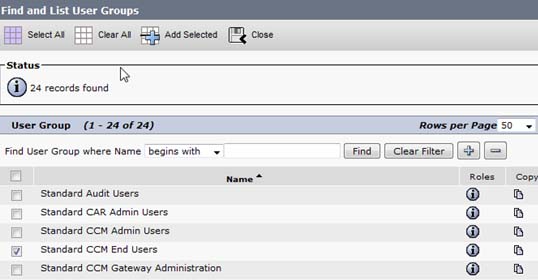 Créer un téléphone SIP Thrid Party System→Security Profile→Phone Security Profile. (utilisant le End User crée précédement. Attention utiliser l'option Digest pour cet identité , CUCM12 : ajouter le nom du user crée précédement dans le Digest ).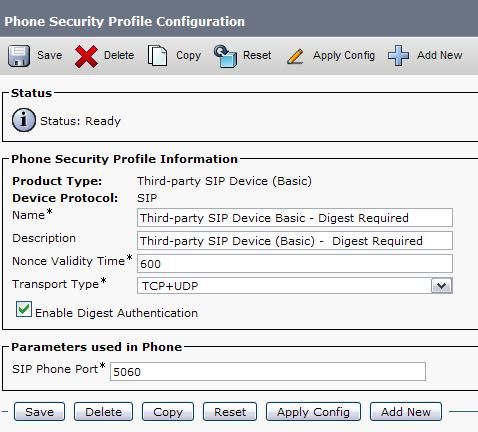 Associer l'utilisateur au téléphone User Management > User/Phone Add, selectionner "Thrid-Party SIP Device"
MAC address
Device Pool
Phone button template
Calling search space
Owner User ID : (compte de login du portier)
Sip profile = Standard SIP Profile
Digest User : (compte de login du portier)
Au niveau de la configuration du portier, se connecter à la page web d'administration de l'IPAC
Dans paramètres avancés > Compte SIP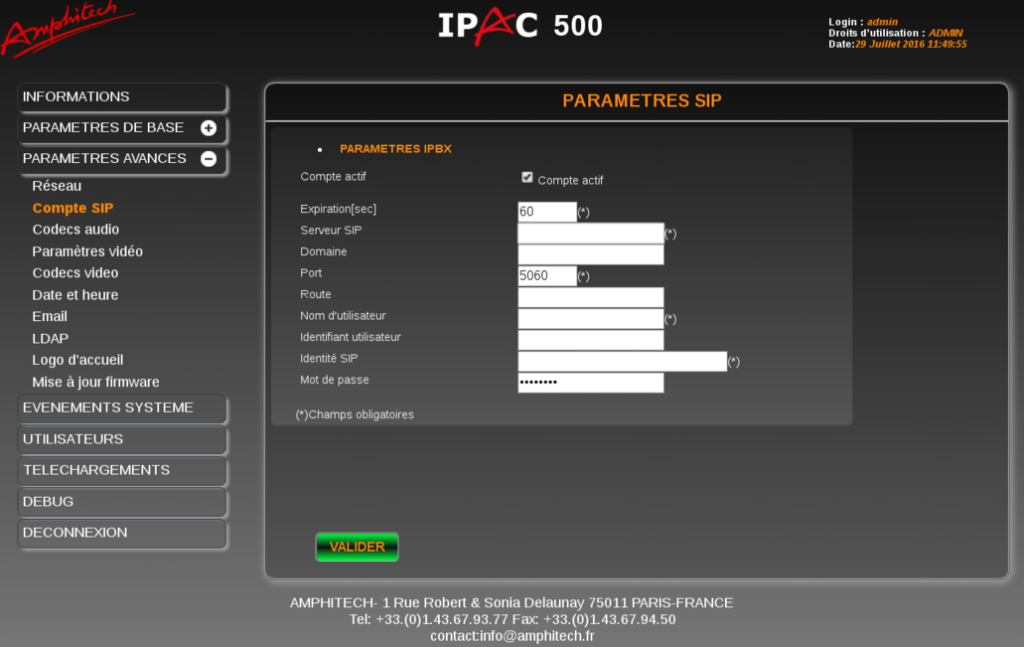 compte actif : activé
Serveur SIP = @IP du CUCM d'enregistrement du portier.
Domaine = @IP du CUCM
Port = 5060
Nom d'utilisateur : userID du CUCM qui est égal au numéro de tel du portier
Identifiant utilisateur : userID du CUCM qui est égal au numéro de tel du portier
Identité SIP = sip :<n° Tel portier>@<@IP du CUCM >:5060
Utiliser le codec audio PCMA/PCMU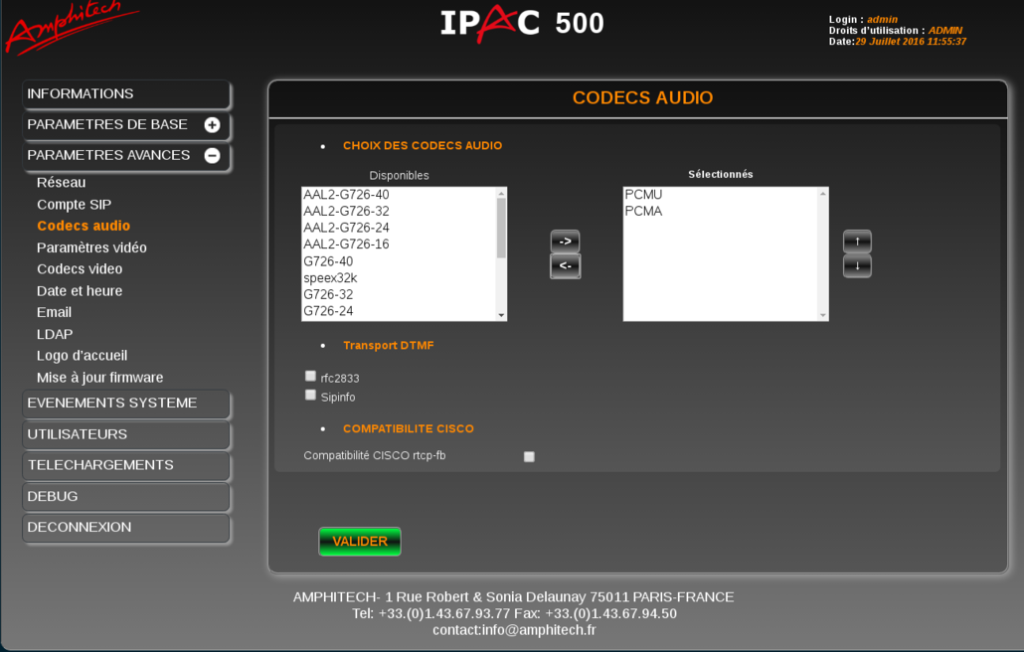 Utiliser le codec vidéo H263-1998